Bahamas Yacht Charters
Bahamas yacht charters really just keeps getting better and there's no better way to experience your Bahamas vacation than sailing on a private luxury yacht charter.
There are more than 700 islands and 2,400 cays to charter and explore in about nine cruising regions, each offering diverse and unique experiences, interesting sub-cultures and local history. From world-class fishing in Bimini, Andros and the Berry Islands, to the pristine beaches, fantastic snorkeling and variety of resorts, restaurants and island treasures in the Exumas, Eleuthera and the Abacos to the excitement of clubs, casinos and duty-free shopping in Nassau/Paradise Island and Grand Bahama Island, yacht chartering the Bahamian tropical paradise is as culturally diverse as it is vibrantly beautiful.
Yet, in each locale you are assured some of the most spectacular beaches in the world, incredible turquoise blue waters in so many different hues and intensities it's sometimes hard to believe it's real, delicious fresh seafood, warm and friendly Bahamian smiles, fantastic fishing, snorkeling and diving, and more and a yacht charter crew who will give you the opportunity to do everything or nothing at all.
Whether you enjoy just sailing, or snorkeling, fishing, diving, lounging with a good book, cruising on a luxury motor yacht, dancing to island beats, fine dining and exclusive shops, casinos, shows, island culture, fresh-baked Bahama bread, lobster, conch, grouper and all kinds of delicious fresh seafood (oh my – I could really go on and on) you'll likely get hooked on the Bahamas after your first Bahamas yacht charter experience.
That's what happens to most of my clients, and it's exactly what happened to me. And it's no wonder – combining a crewed yacht charter experience, truly the 'Bahamas vacation of a lifetime' with the pristine, tropical beauty of the Bahamas Islands the most challenging question is often, where do we begin? and one of the most common questions heard toward the end of any Bahamas yacht charter is, "do we really have to go home so soon?"
After more than twenty years exploring the Bahamas by motor yacht, tender, bonefish skiff, private airplane, sailboat, catamaran, kayak, and let's not forget – by mask and fins, I've accumulated quite a list I refer to as "the most incredible places on the planet." While I don't plan to detail my secret spots here on this blog, I am happy to share them with my personal yacht charter clients.
No matter your budget and no matter the size and diversity of your group, I can help you plan the most incredible Bahamas yacht charter experience. Give me a call at 800.758.9676 or drop me an email at: melanie@mgmyachts.com.
A Family Yacht for Bahamas Yacht Charters
Also Available for Day Charters in the Bahamas, Call: 954-593-6817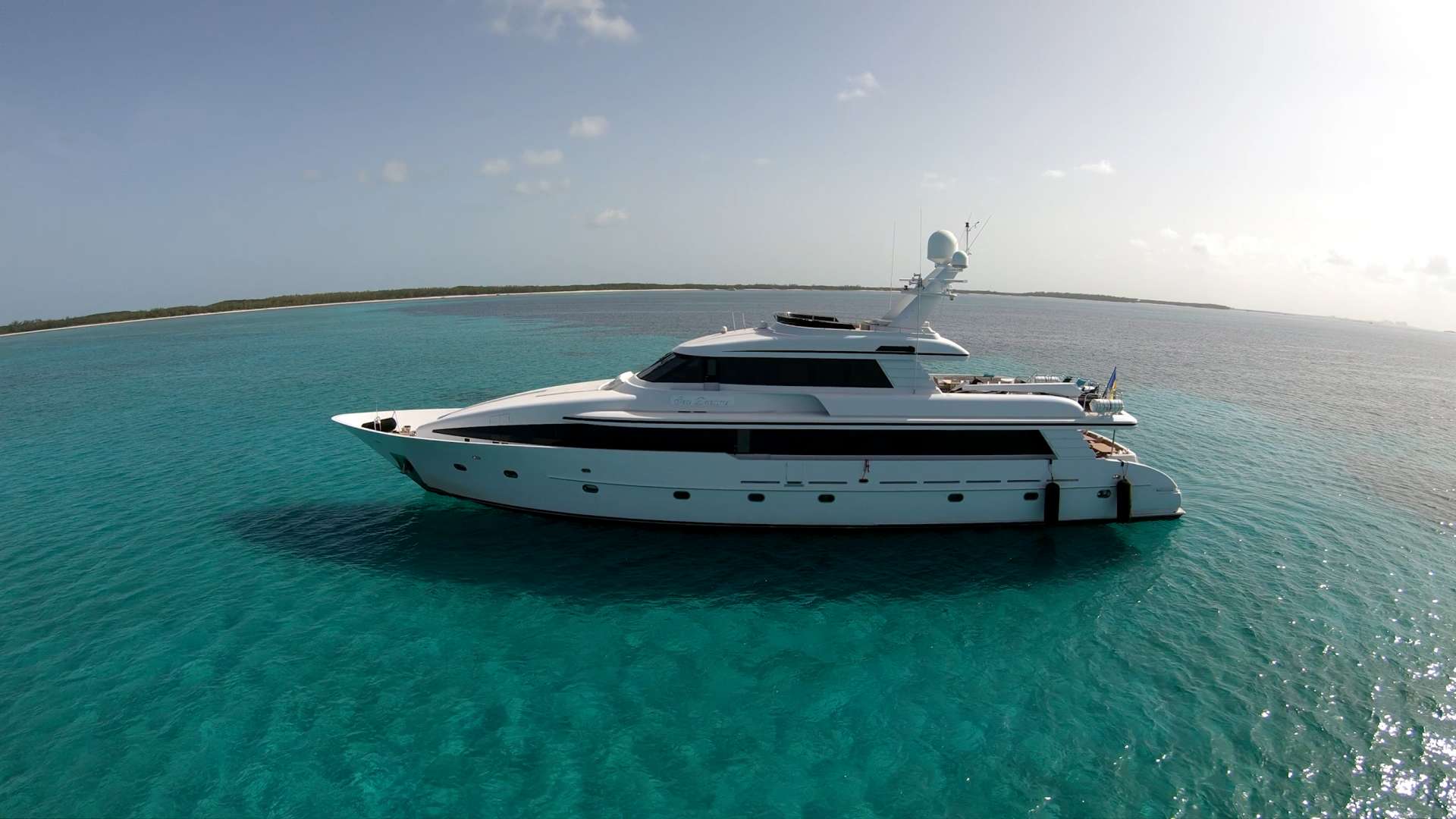 SEA DREAMS – 132 Feet
Sleeps 10 Guests in 1 King, 3 Queens, 1 Twin
Sea Dreams photos and details
Vacation Destinations: Bahamas
Charter rates: $79.500.00 – $85.000.. per week up to 10 guests plus expenses
A Bahamas All-Inclusive Catamaran Yacht Charter
SHANGRI LA – 52' Lagoon Catamaran
Sleeps 6 Guests in 3 Double(s)
More photos and details of this Catamaran Charter Yacht
Vacation Destinations: Bahamas
Charter rates: $21.000.00 – $24.000.00 per week for 2 to 8 guests all-inclusive
Contact MGM Yachts for more information.
Call Toll-Free at 954.593.6817 to get started or Send an Instant Charter Inquiry.